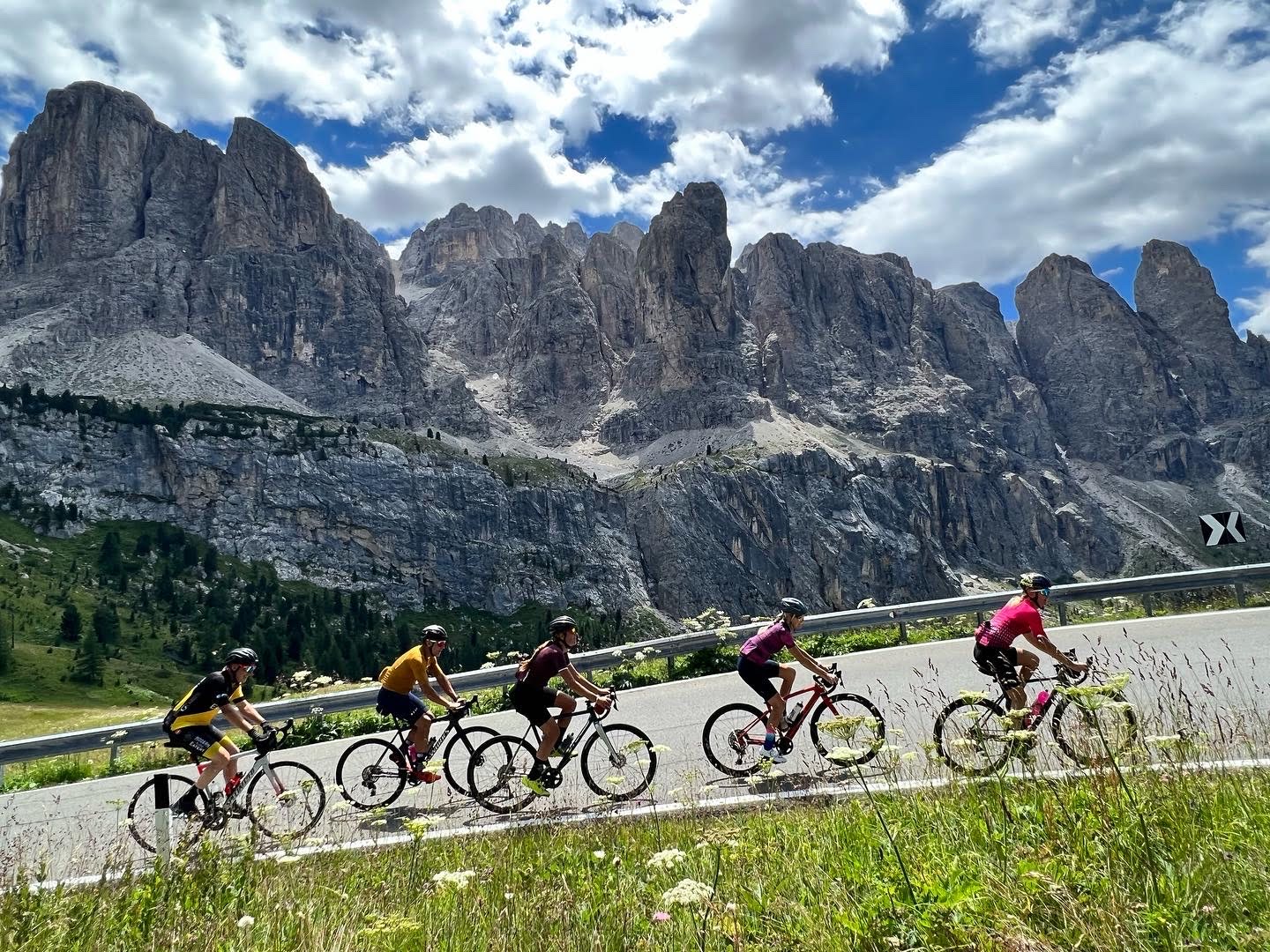 RIDE THE DOLOMITES
The majestic Dolomites buzz with a magnetic resonance as the sun bounces from their jagged limestone walls.
For enthusiasts of the history of professional cycling, a ride through the heart of this mountain range can be an emotional journey. These roads are the stadiums of our sport. Cycling doesn't have a Fenway. We have Passo Pordoi, the Giau, and other sinuous strips of buttery smooth pavement snaking into the mountains of Italy.
The spectacular scenery seems a creation of Hollywood. The peaks' sawtooth spires defy what a mountain should be. With every corner comes a better view, a more majestic view, a more ridiculous, jaw-gaping, stupefying view.
Welcome to cycling paradise.
Chris has been traveling to the Dolomites for nearly 20 years, befriending legendary locals who have shown him the most exquisite terrain. Over eight days, you'll discover for yourself why the staggering natural beauty of the Dolomites is unsurpassed as a cycling destination.
The riding starts and ends in Alta Badia, and will traverse some of the most iconic roads in cycling lore, made famous by the Giro d'Italia. We will also explore lesser known roads that pass through alpine meadows with stunning vistas, hike historic trails to better understand the area's significance in World War I, and soak in the local Ladin culture in fascinating museums.
Here is a sampling of what we will explore:
Start daydreaming
A transcendent cycling experience awaits you on the hidden roads of Alta Badia.
What's Included, Pricing, & dates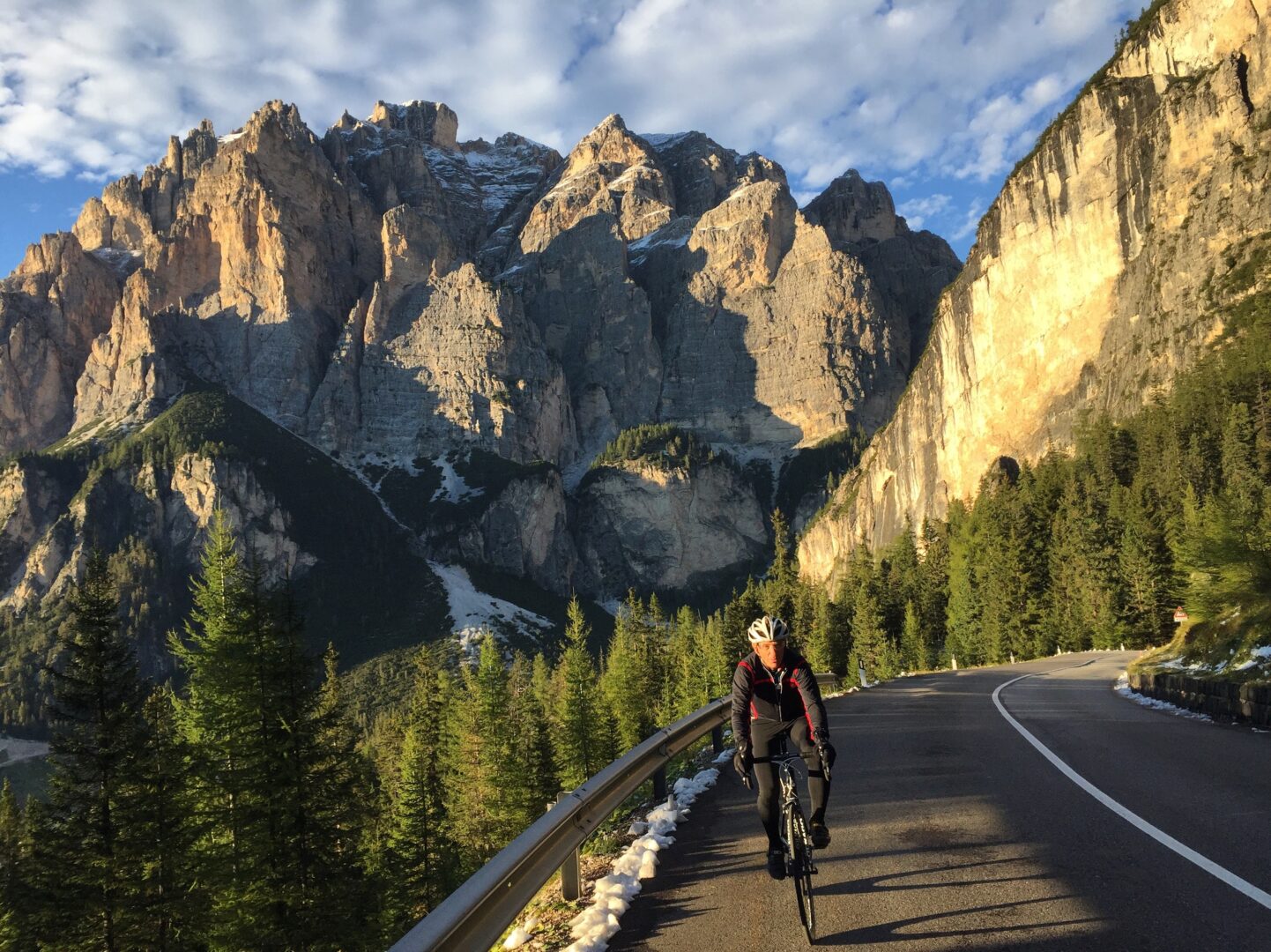 Ready to book? Or have a question?
Use this form to contact Chris with any questions you might have. Or, if you're ready to reserve your spot, just send a message saying that you'd like to book your spot, then look for an email with details about how to make your deposit payment.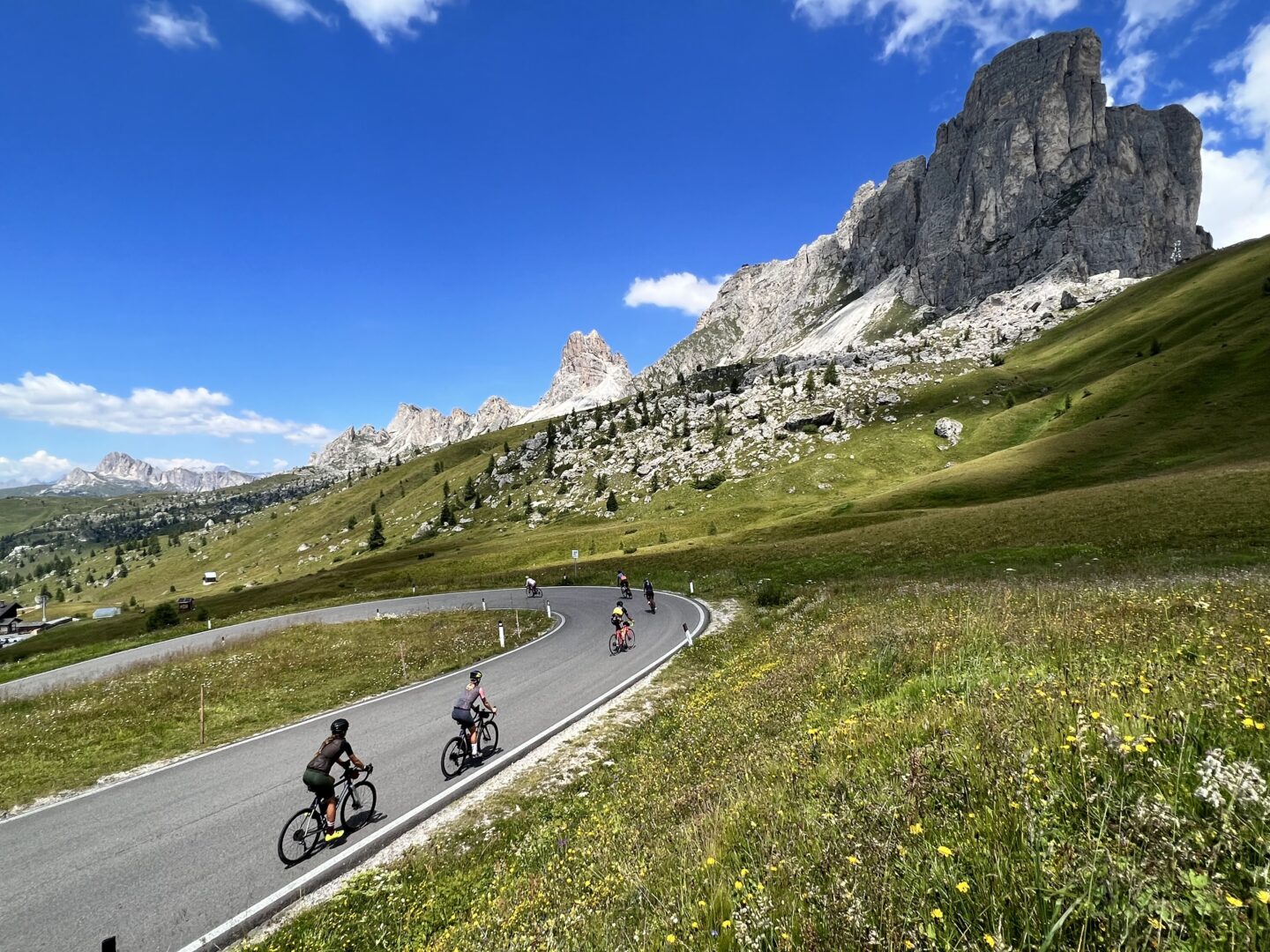 Dream big, dream often
Where to next? When can we go?! We wholeheartedly believe the research that says daydreaming makes you a healthier and smarter person. Setting goals, making plans, and imagining yourself in faraway lands has endless benefits.
Sign up below and we'll help you daydream about that next adventure, in locations such as the Dolomites, Iceland, Isle of Skye, and Colorado, as well as new destinations we will launch in the near future.