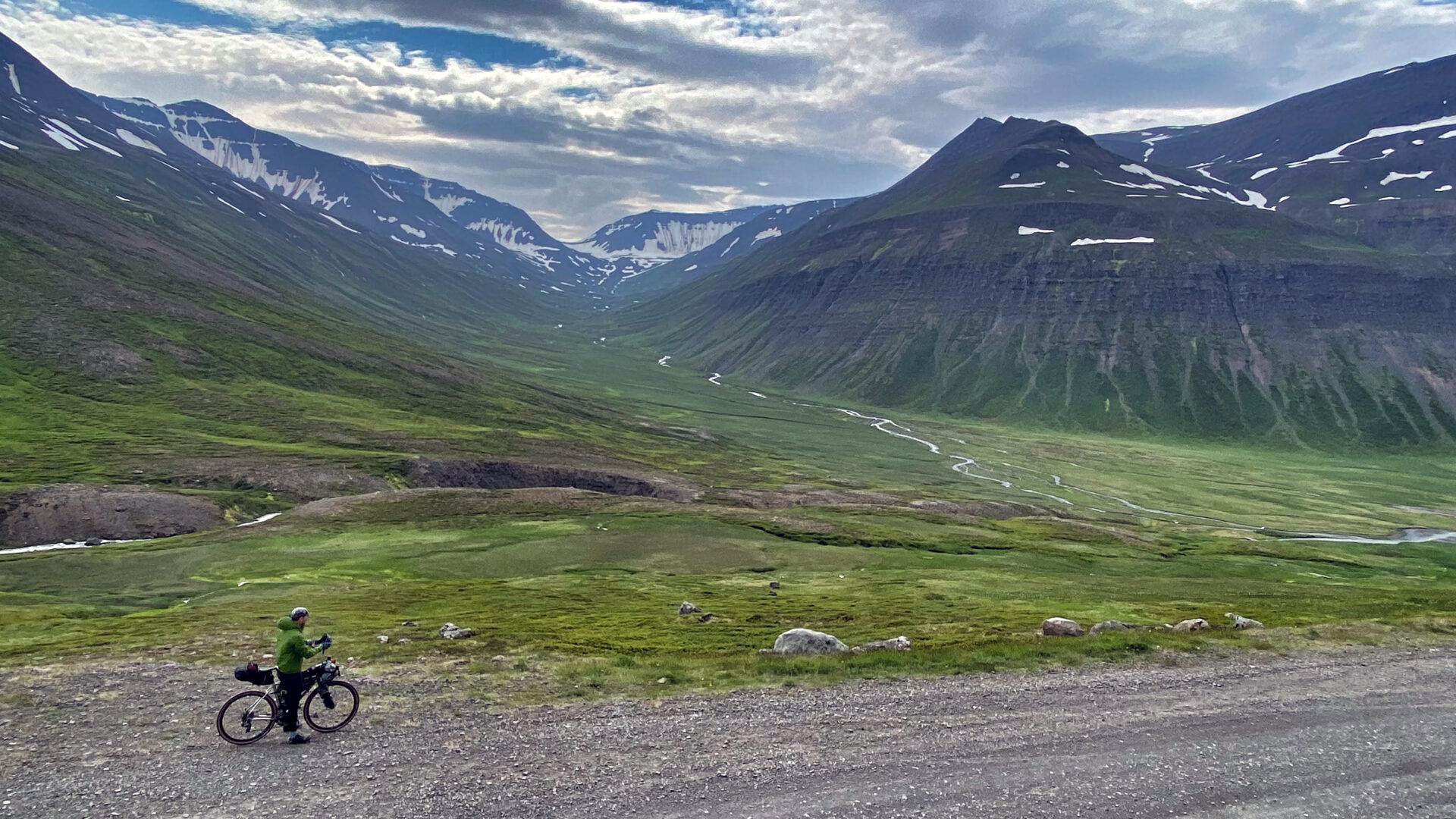 Viking BIKING Iceland
A transformative gravel cycling exploration of Iceland awaits.
Rugged coastlines, roaring waterfalls, emerald green grasses, and bleak, black volcanic sands—Iceland is a country of contrasts, all of which make it one of the most incredible landscapes on earth to traverse on a gravel bike.
Ridden as either a bikepacking journey or as day rides from our accommodation, we'll traverse through this stunning scenery on everything from packed dirt roads to chunky, desolate gravel, on staggering climbs and snaking pavement.
Sleep under the midnight sun, eat fermented shark meat (or not!), pedal along as Arctic waterfowl drift beside you, and traverse this magical island in the North Atlantic. Are you ready for a cycling adventure of a lifetime?
What's Included, Pricing, & Dates
Pricing
Prices start at $3,500 per person for a seven-day tour.
Because Alter's tours are always customized, final pricing takes a conversation. Once you've submitted an application, Alter will be in touch to discuss ideas and options that fit you (and/or your group), before preparing a formal proposal with final pricing and itinerary.
2024 Dates*
Start daydreaming
Explore the rugged beauty and stark grandeur of Iceland. Are you ready to redefine what's possible?
The film: Alt-ring iceland
In the summer of 2021, our founder, Chris Case, and his riding partner Matt circumnavigated Iceland in 13 days, traversing some 200 kilometers a day (watch the video below). Their lap of the island embodied cycling grit and a love of exploration.
The film will give you a taste of the type of scenery, terrain, and weather conditions you'll experience in Iceland. Because our trips are custom, you can choose to take a similar excursion, riding the entire loop, or opt for a smaller taste.
The film was created as part of a series called the N1 Challenge, created by Fast Talk Labs, which Chris cofounded in 2019. The premise was that every endurance athlete is an experiment of one. The series asked the question: "What can we learn from four riders as they prepare for epic challenge rides?"
Watch and learn what Chris discovered. Then consider what you'll learn on your version of Alt-Ring Iceland.
Let the Transformation begin
Ready to apply? Go left. Have more questions? Head right.