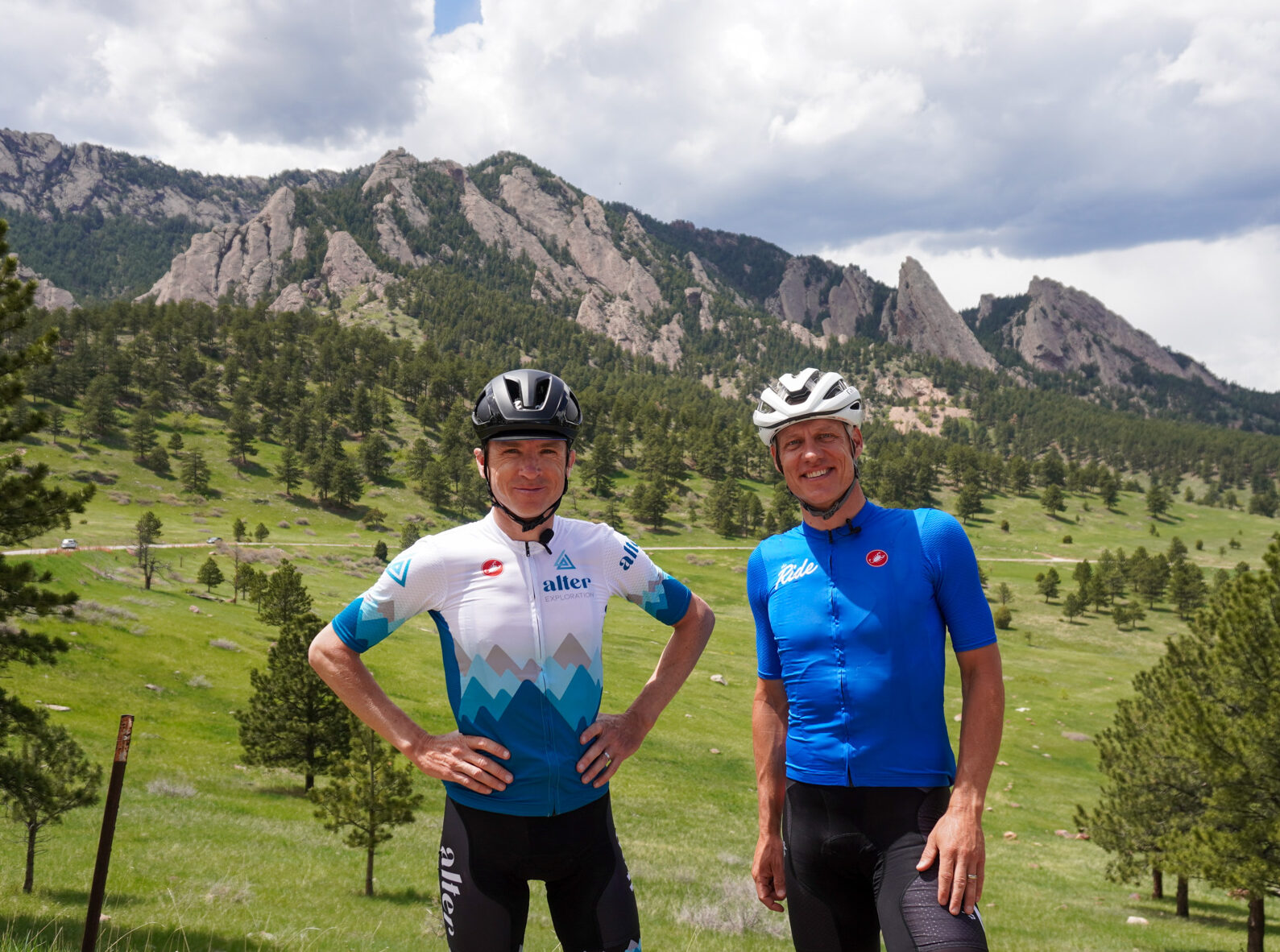 boulder BACKROADS with
SEPTEMBER 20-24, 2023
Ride Colorado's finest cycling routes—paved, gravel, and everything in between—with special guest Ben Delaney, cycling journalist and YouTube personality.
The small endurance-sports epicenter of Boulder, on Colorado's Front Range, is a cycling paradise. There are grand vistas, dense forests, canyons, solitude, space—the ingredients of the finest rides.
With the snow-capped Rockies as our backdrop, we'll explore a spider's web of backroads—paved and gravel, iconic climbs and old mining tracks. They aren't well trodden—quiet roads are the best roads. And they aren't straight, which will help you develop a new appreciation for the contours of the land.
Over five days, we'll cover the best that Boulder has to offer, right out our backdoor. Welcome to Colorado.
What's Included & Pricing
FIVE Days of backroads adventure
Our founder, Chris Case, has been exploring Colorado's backroads for over 20 years. He has pieced together a variety of routes throughout Boulder, Golden, and the neighboring foothills.
Ben Delaney has worked as a full-time cycling journalist since 2000, covering races and gear all over the world. He's tested hundreds of bikes on the roads and trails near his home in Boulder, Colorado.
Below is the tentative schedule for the week. A final itinerary will be created and distributed the week before the trip, with consideration for the weather and composition of the group. All routes are subject to change.
Day 1
Day 2
Day 3
Day 4
Day 5
Start daydreaming
Copious amounts of climbing, Rocky Mountain vistas, and peaceful solitude.
Let the Transformation begin
Ready to apply? Go left. Have more questions? Head right.